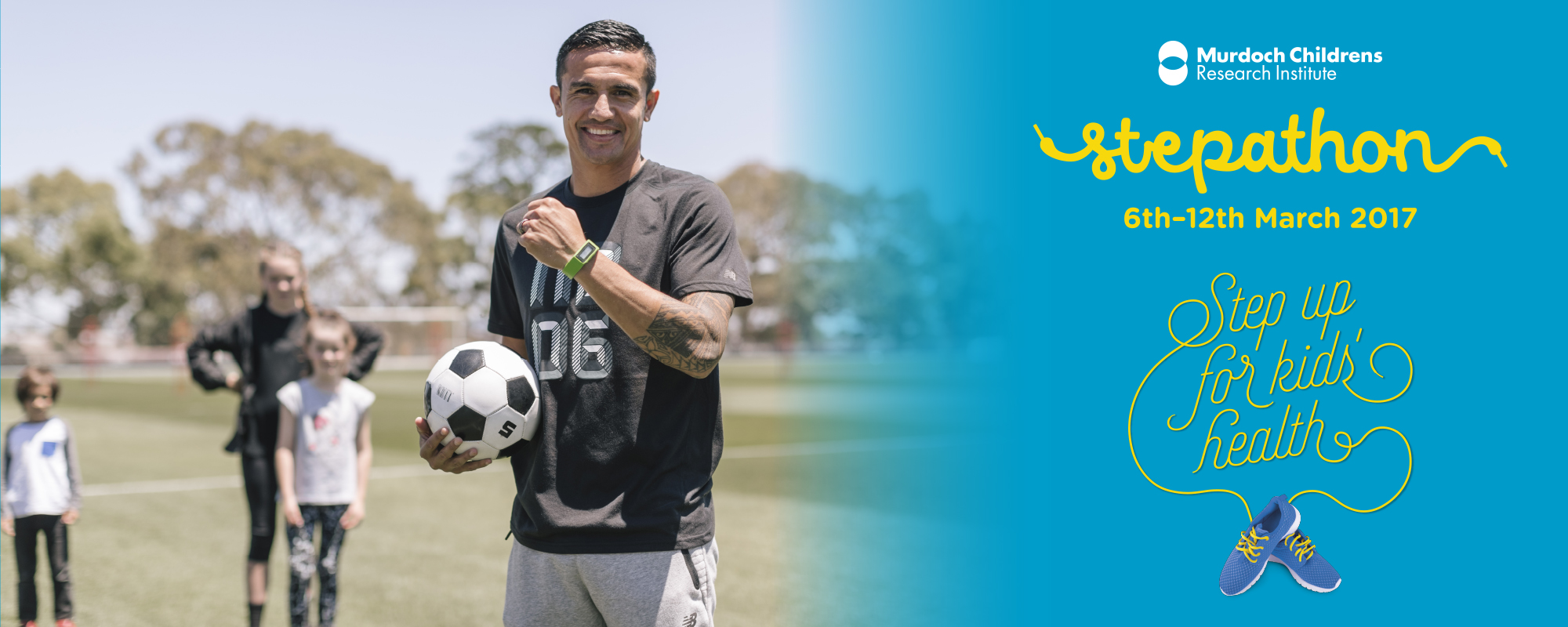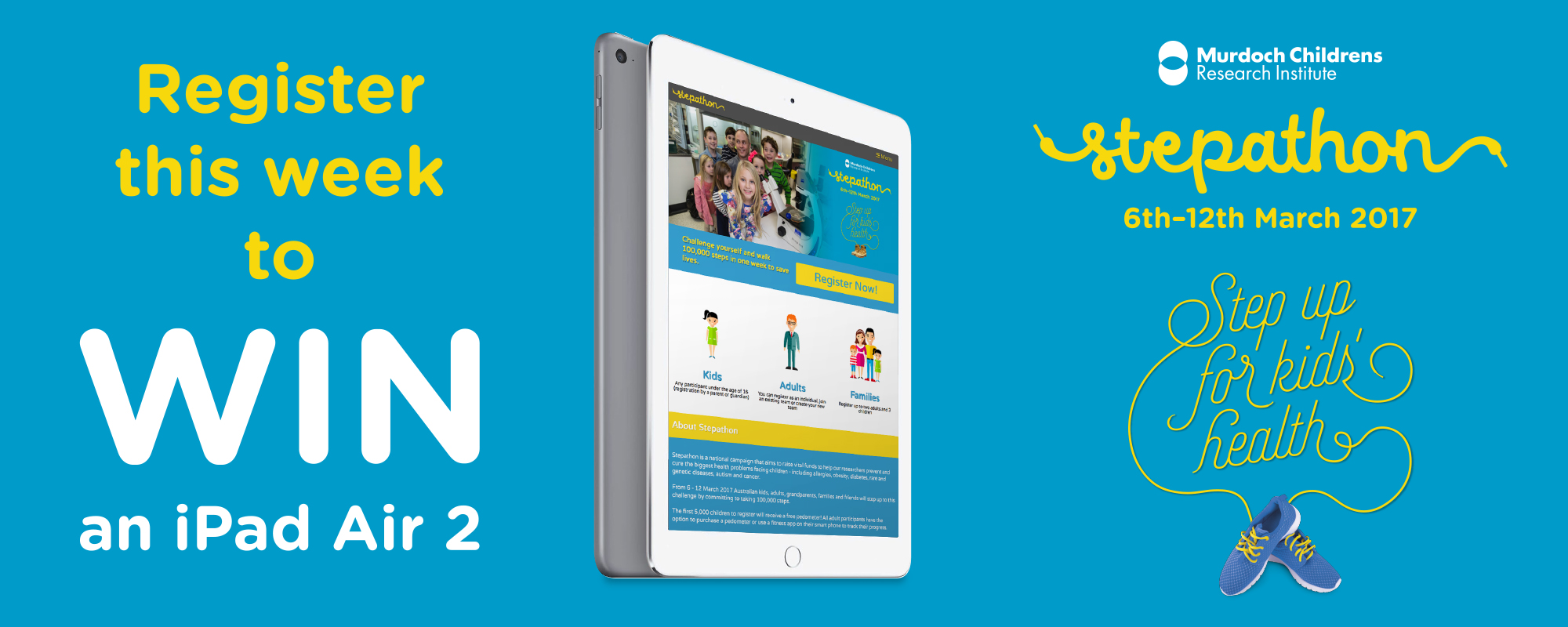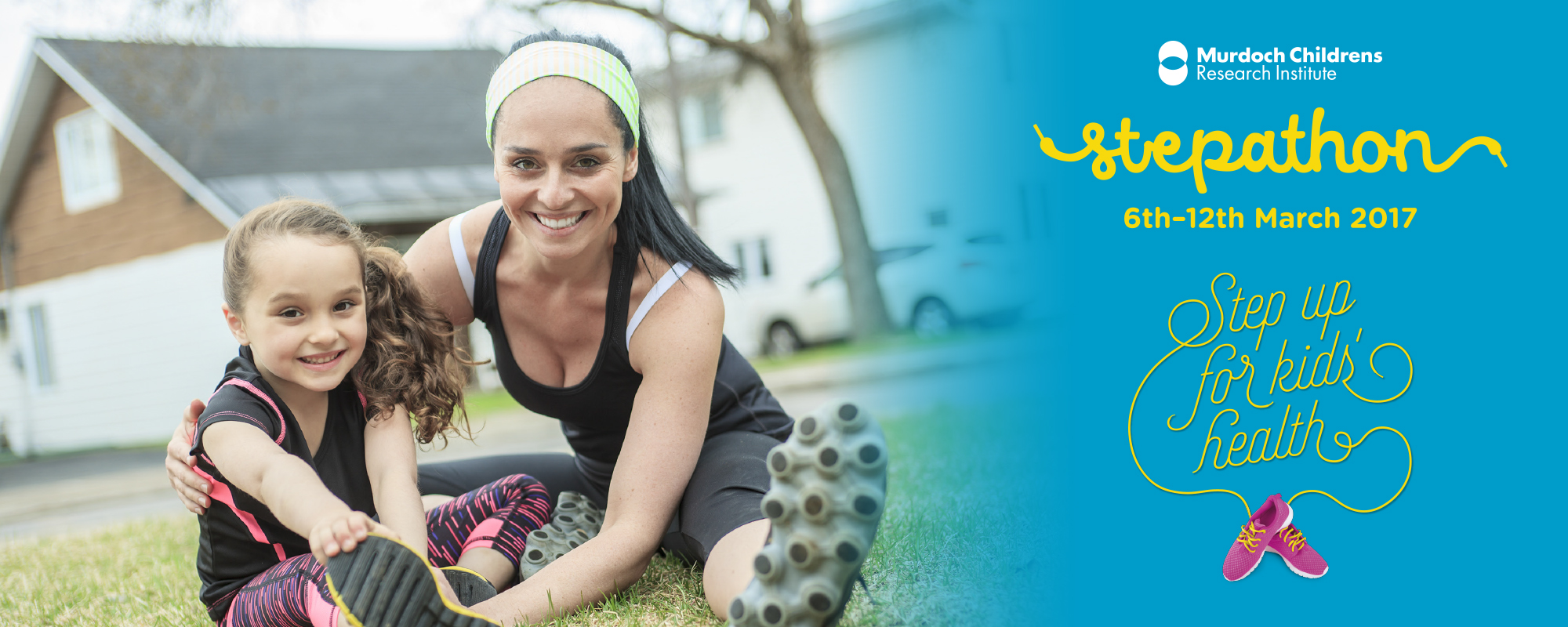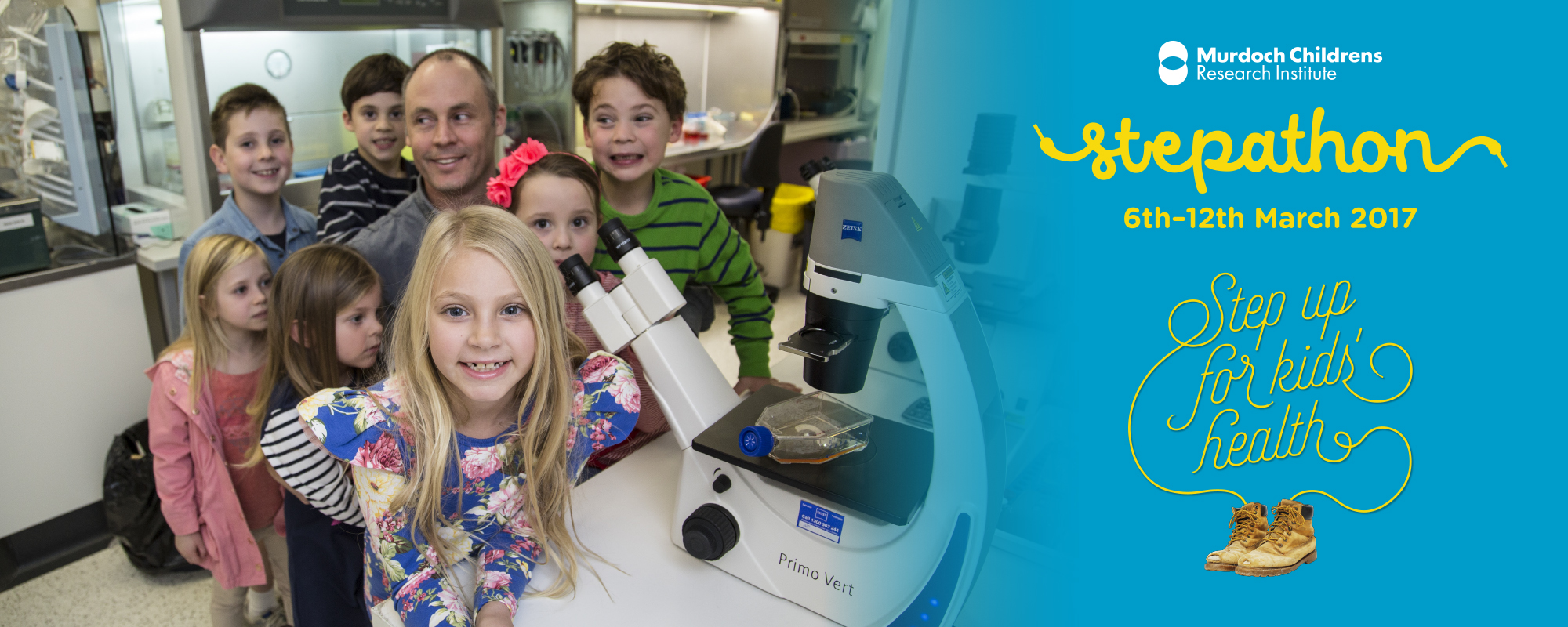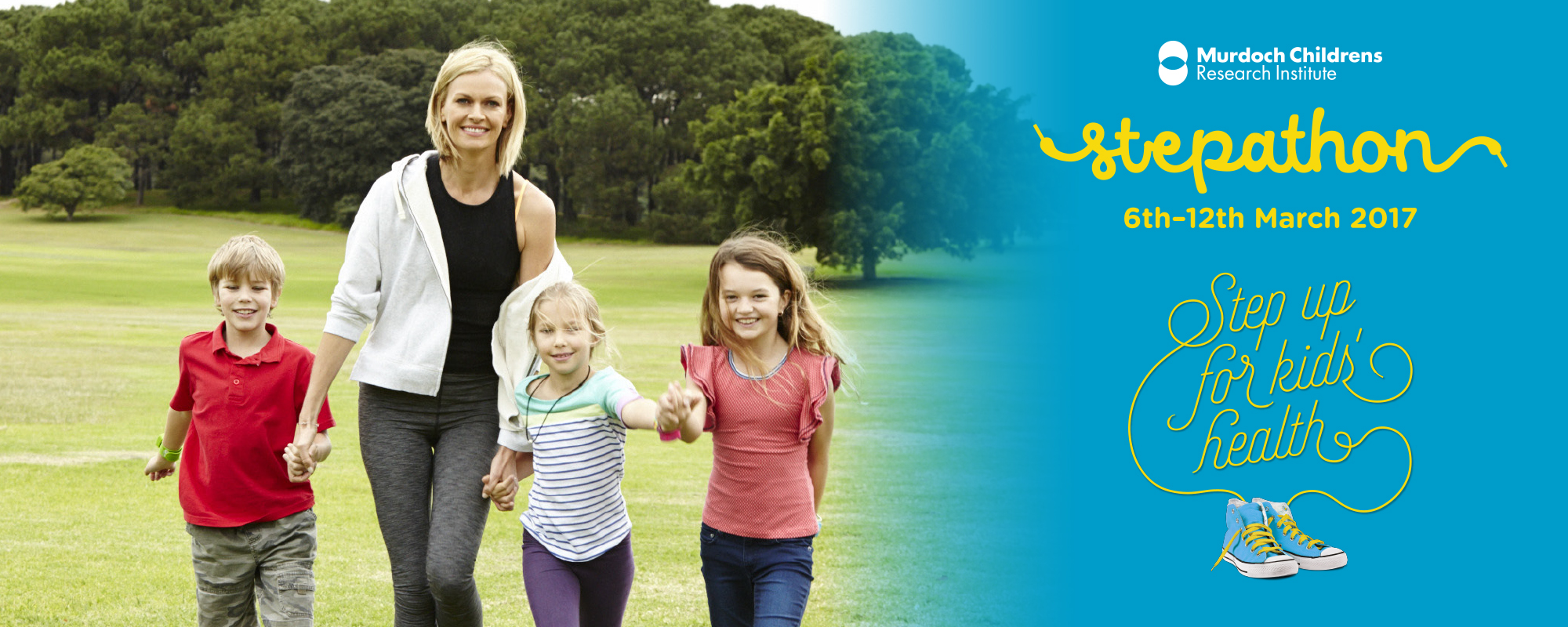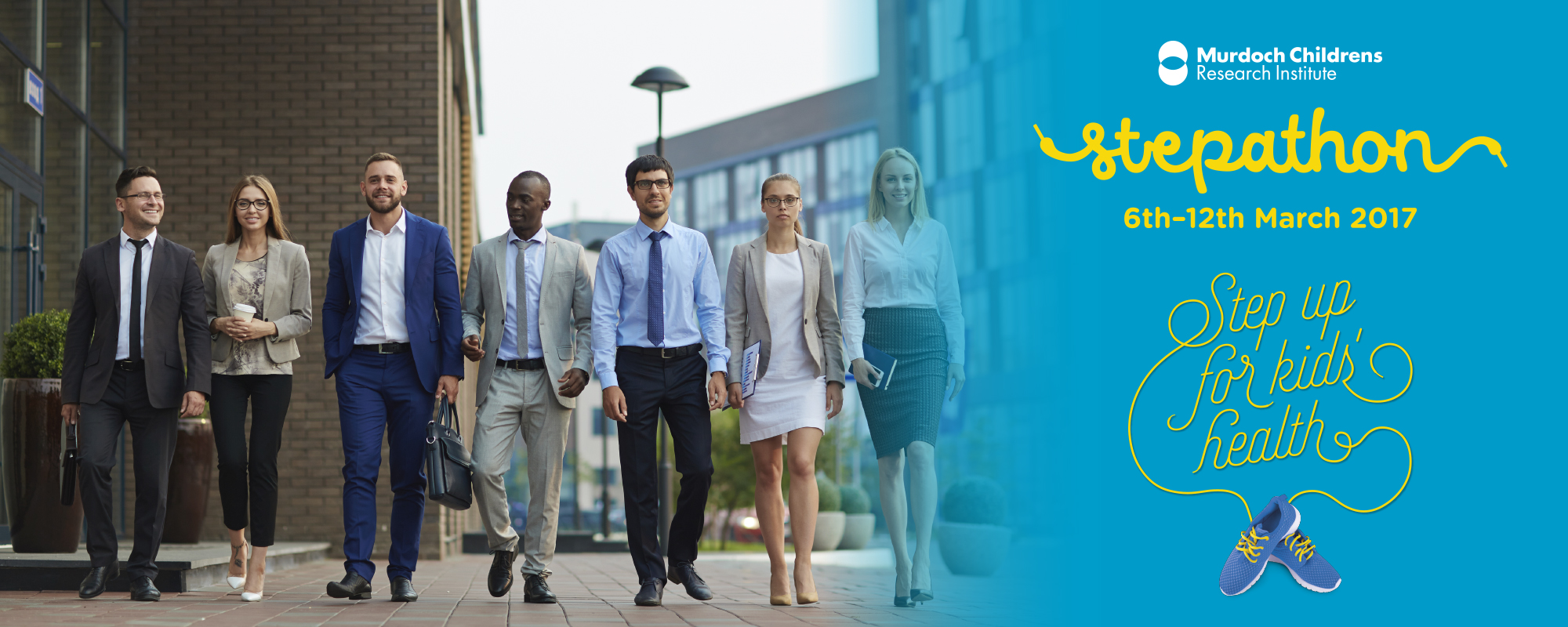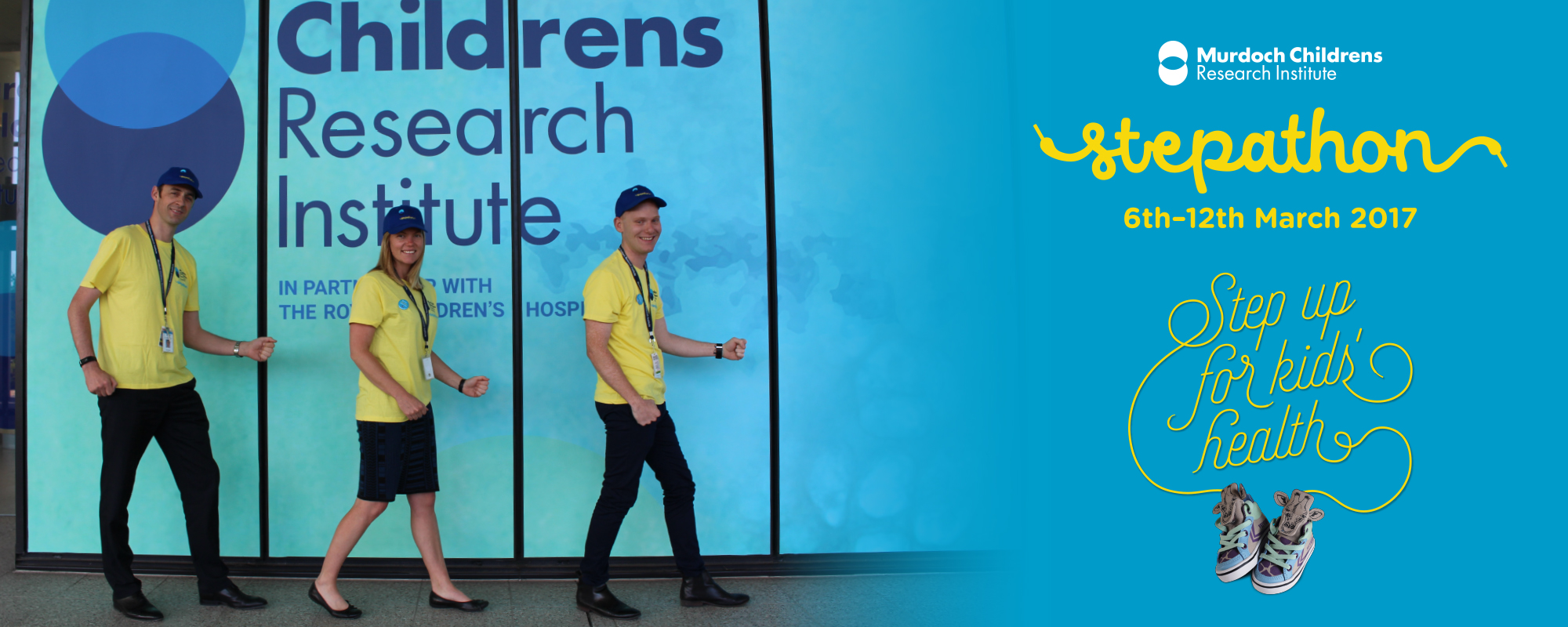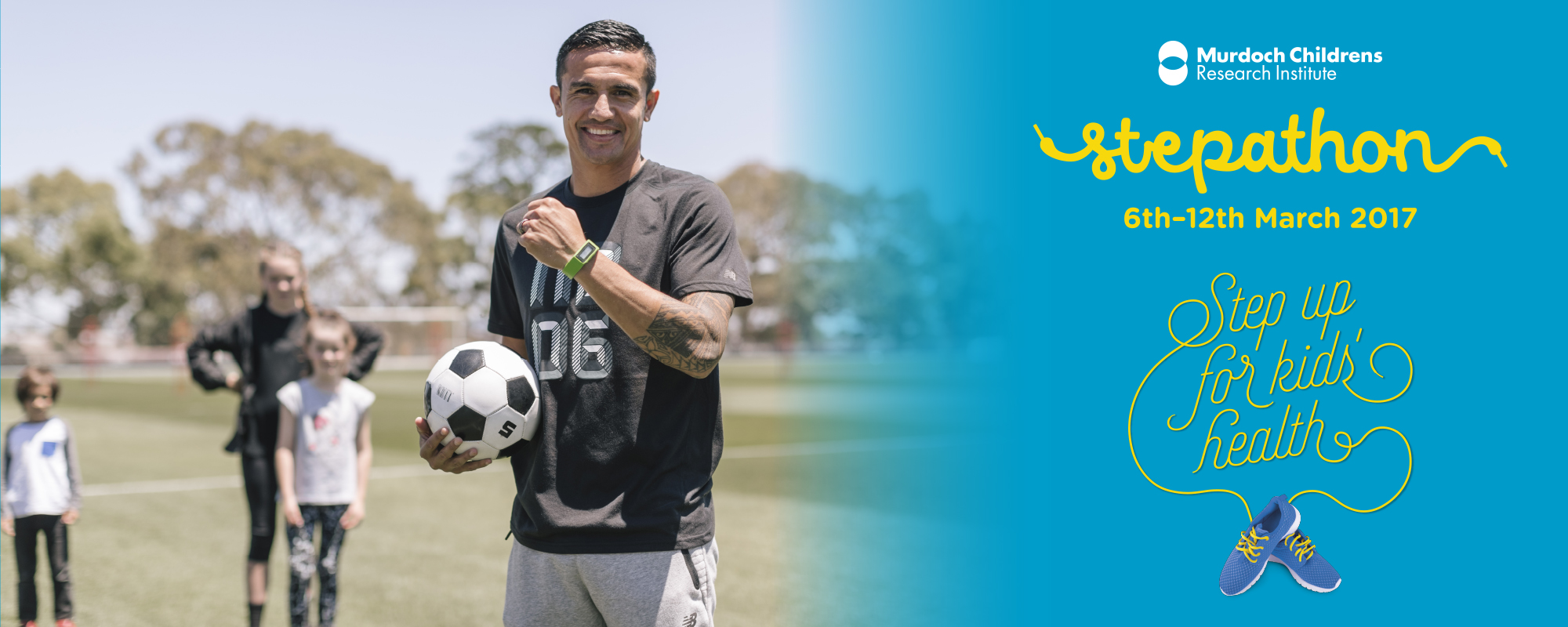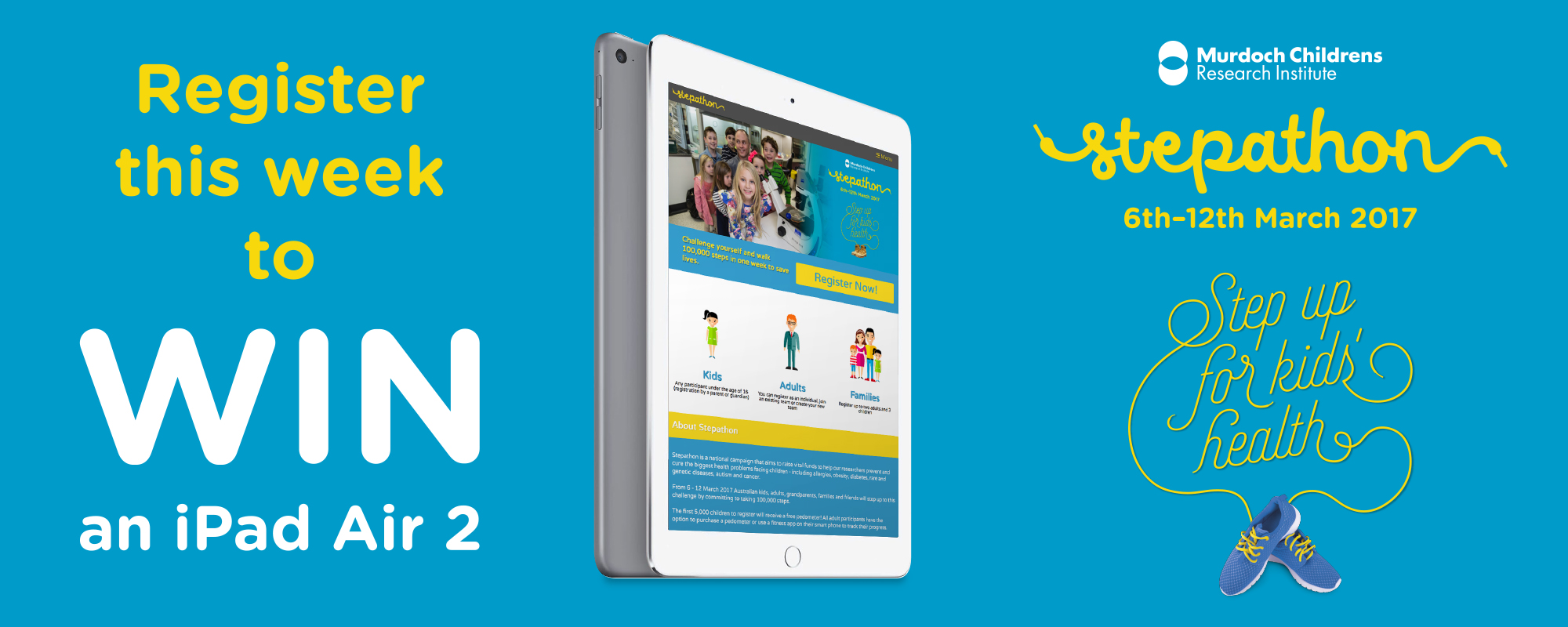 This Stepathon Australian kids, adults, grandparents, families and businesses are stepping up to the challenge of taking 100,000 steps over one week and raising vital funds to change lives.
Here's some easy ways you can show your support!
Share Stepathon on social media
Pin up posters around your town
Approach local sporting clubs, shops, schools, businesses and workplaces to encourage members of your community or workplace to get involved.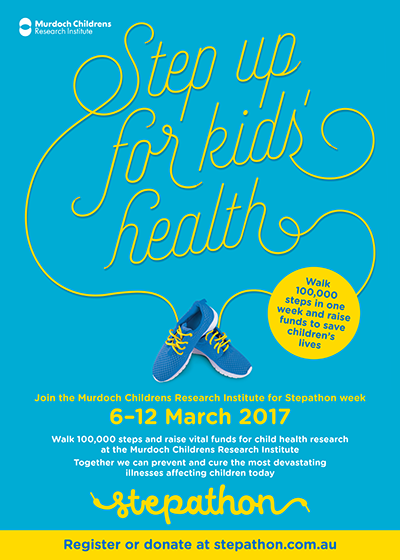 Tell us why you want to support kids health research
When you sign up to Stepathon you are helping support kids who may be sick. Do you have a friend or family member that has been unwell or touched by a rare disease? Why not tell your story about why you think Murdoch Childrens Research Institute is a great cause so we can share your story! Email stepathon@mcri.edu.au
Share your Step-a-thon page
You have to tell friends and family to support you or they won't know about it. "Share" you page by sending an email to friends, family and colleagues.
Remind your friends
If a friend or family member has said they will support you, don't be shy in reminding them. You can send the link to your page through the "Share" button on your page.
Make a donation
When you support Stepathon you are helping our researchers take important steps towards discovering cures and treatments and improving the health of children around the world.
Every donation, no matter how small, has the potential to save lives.