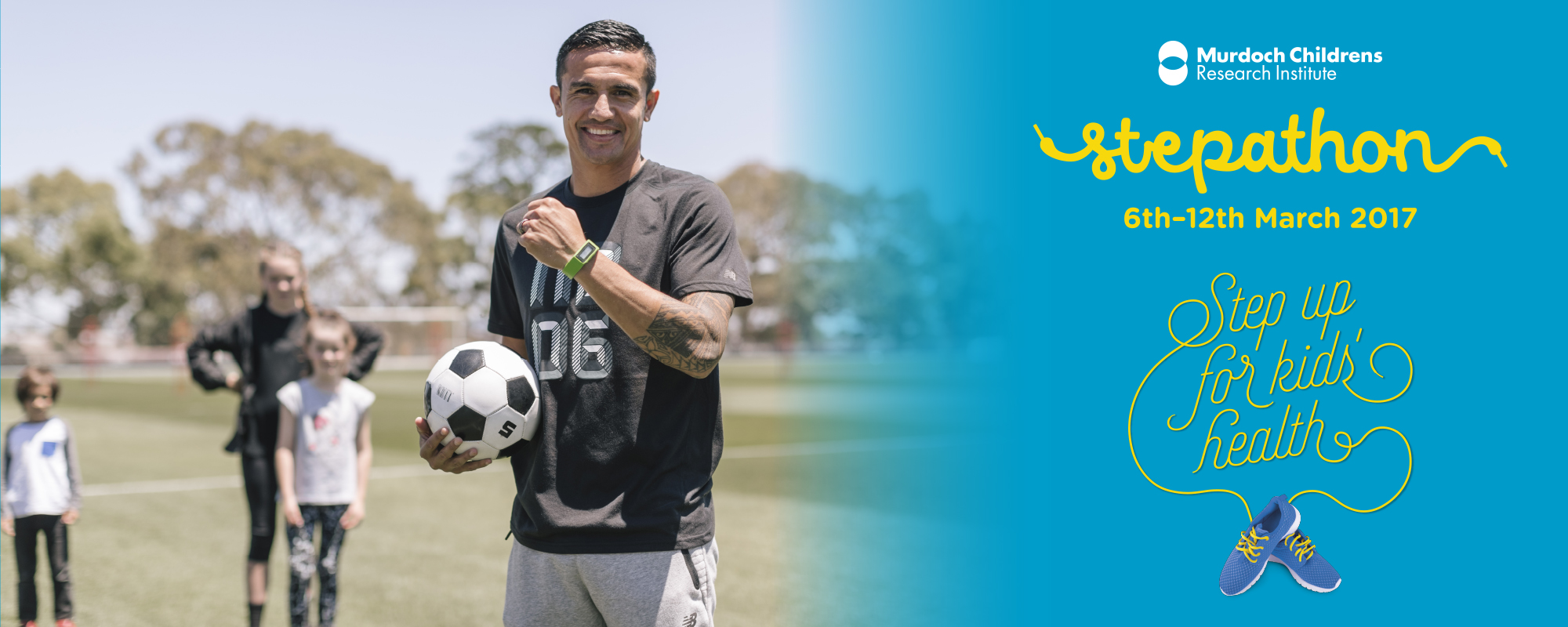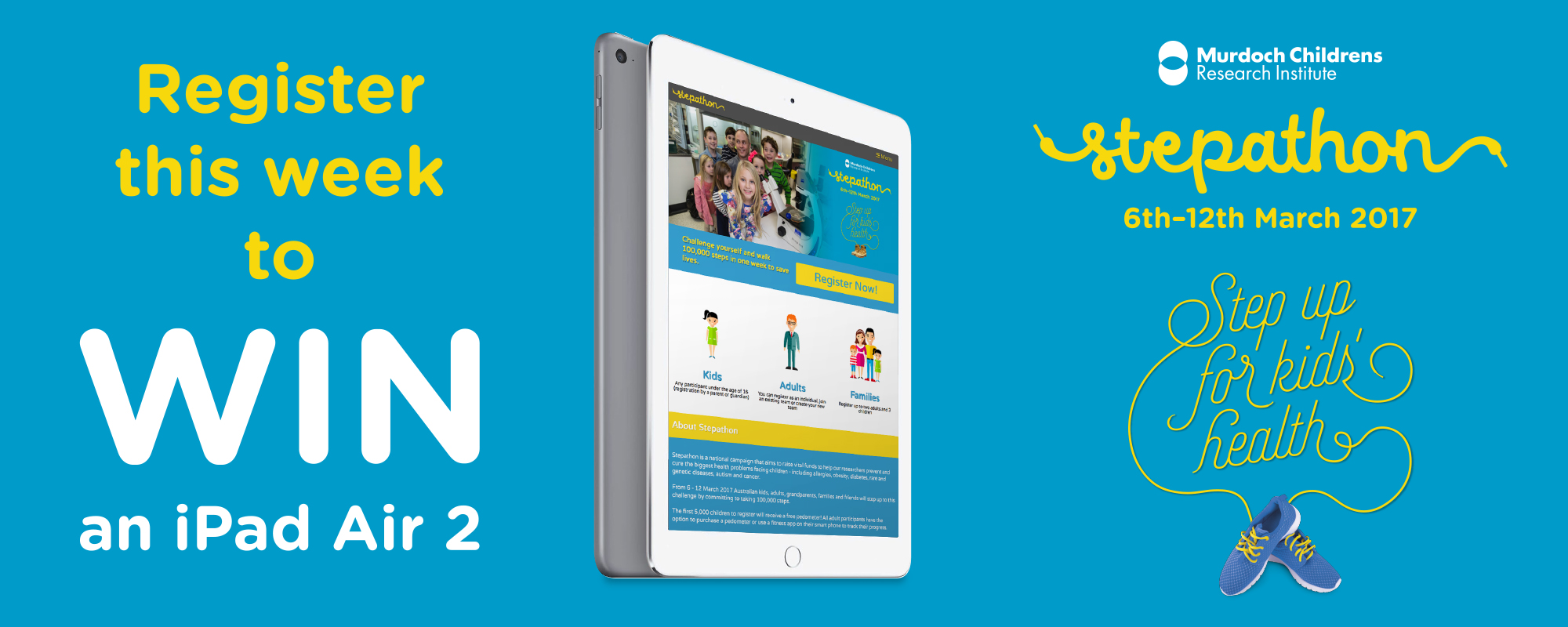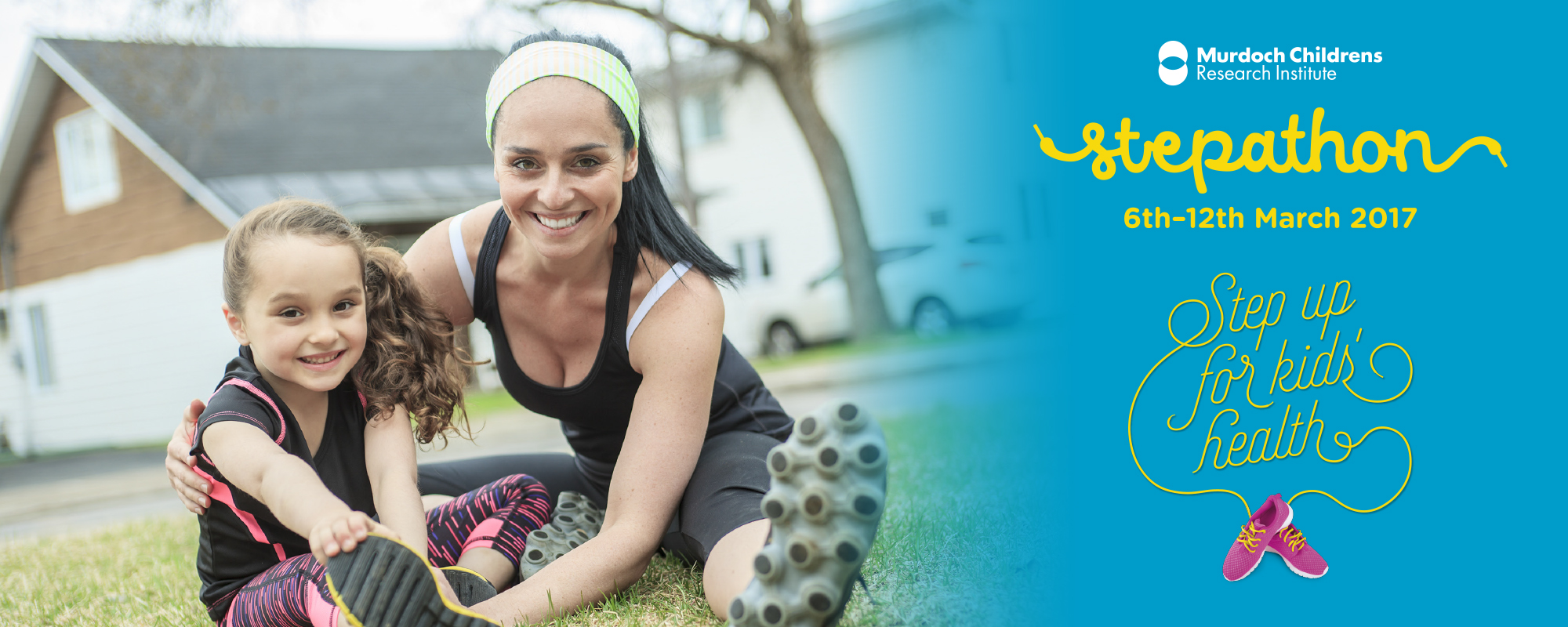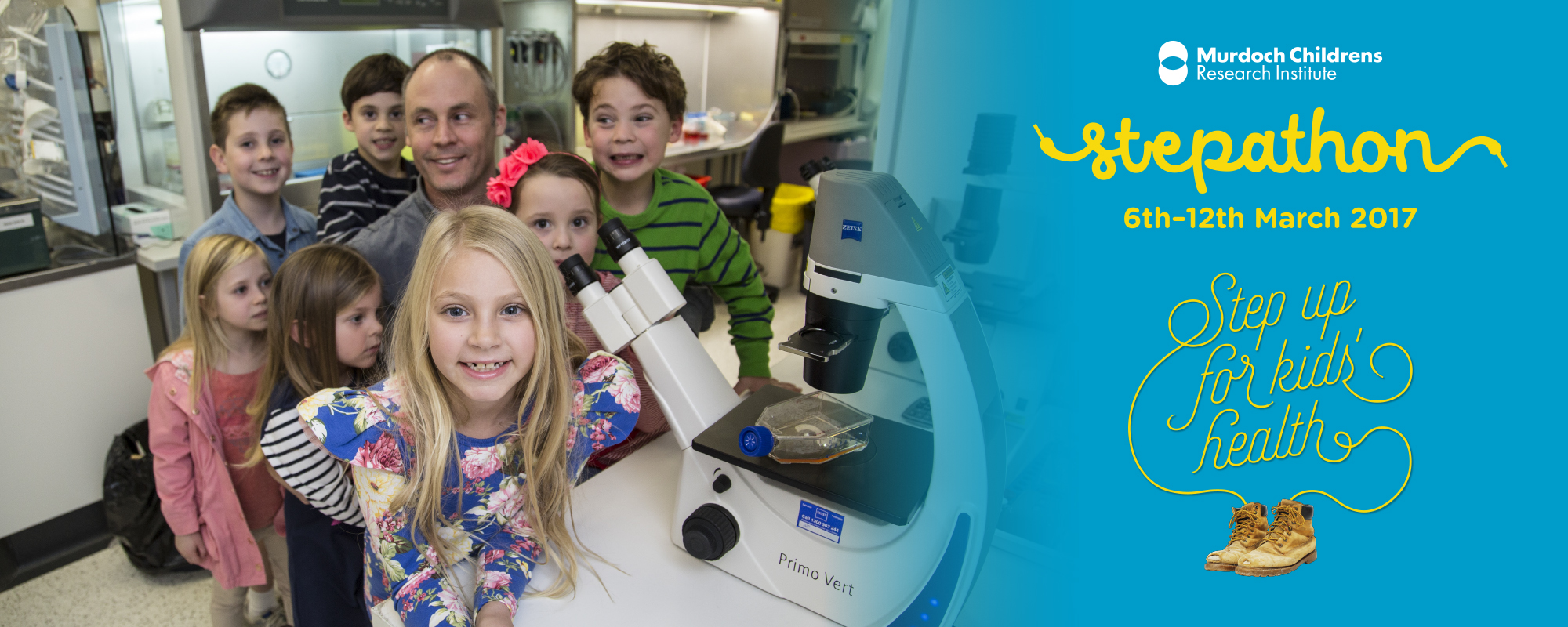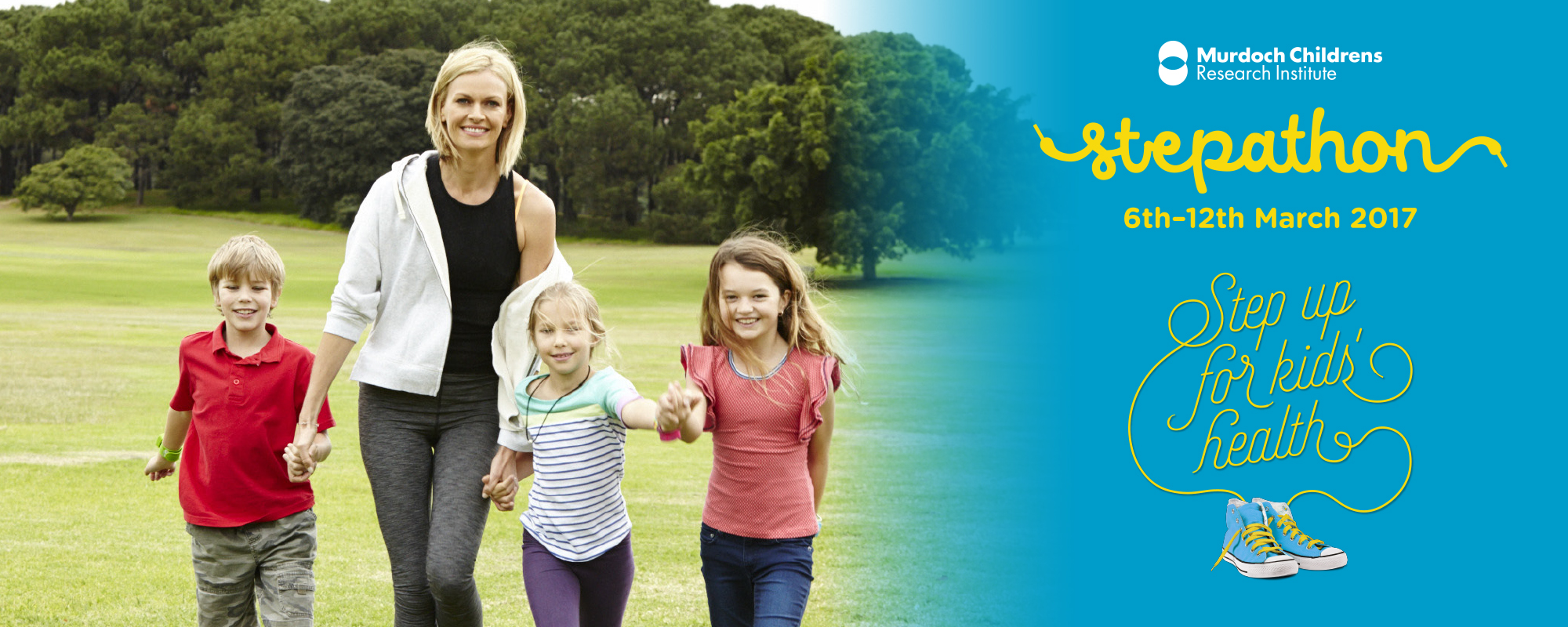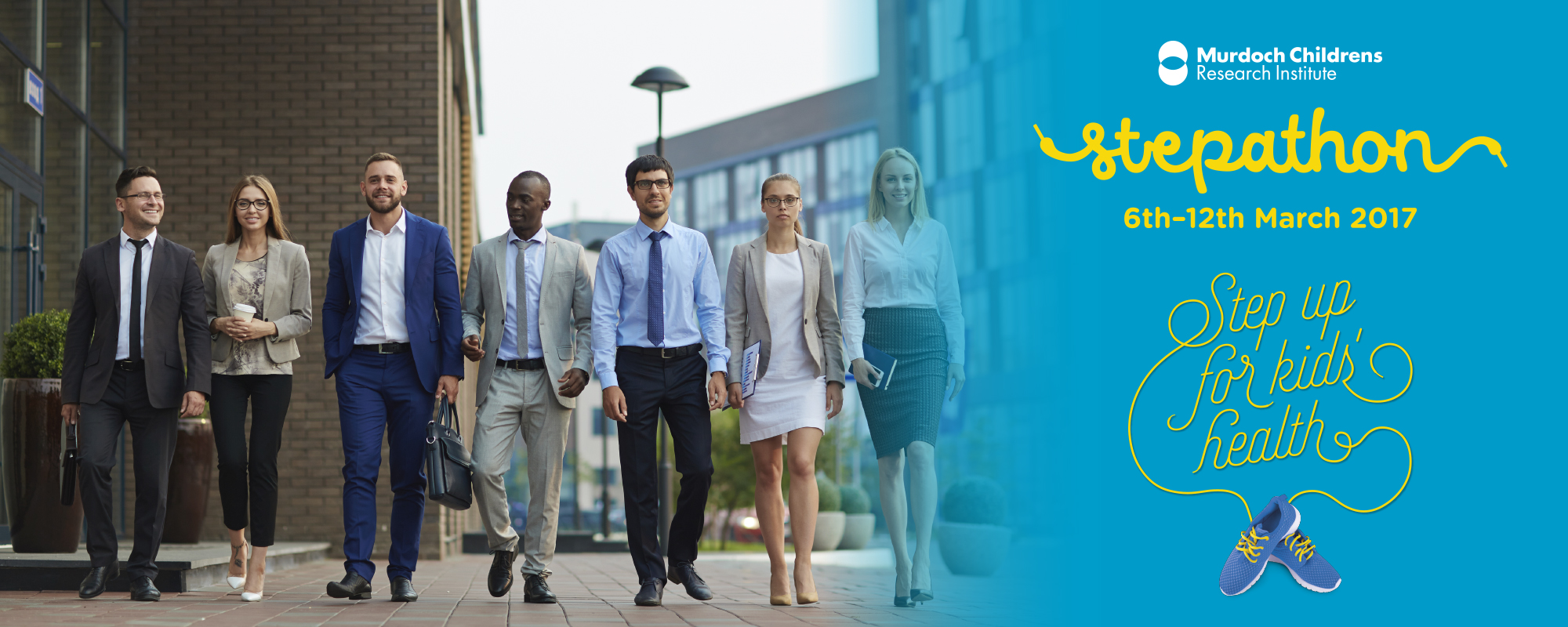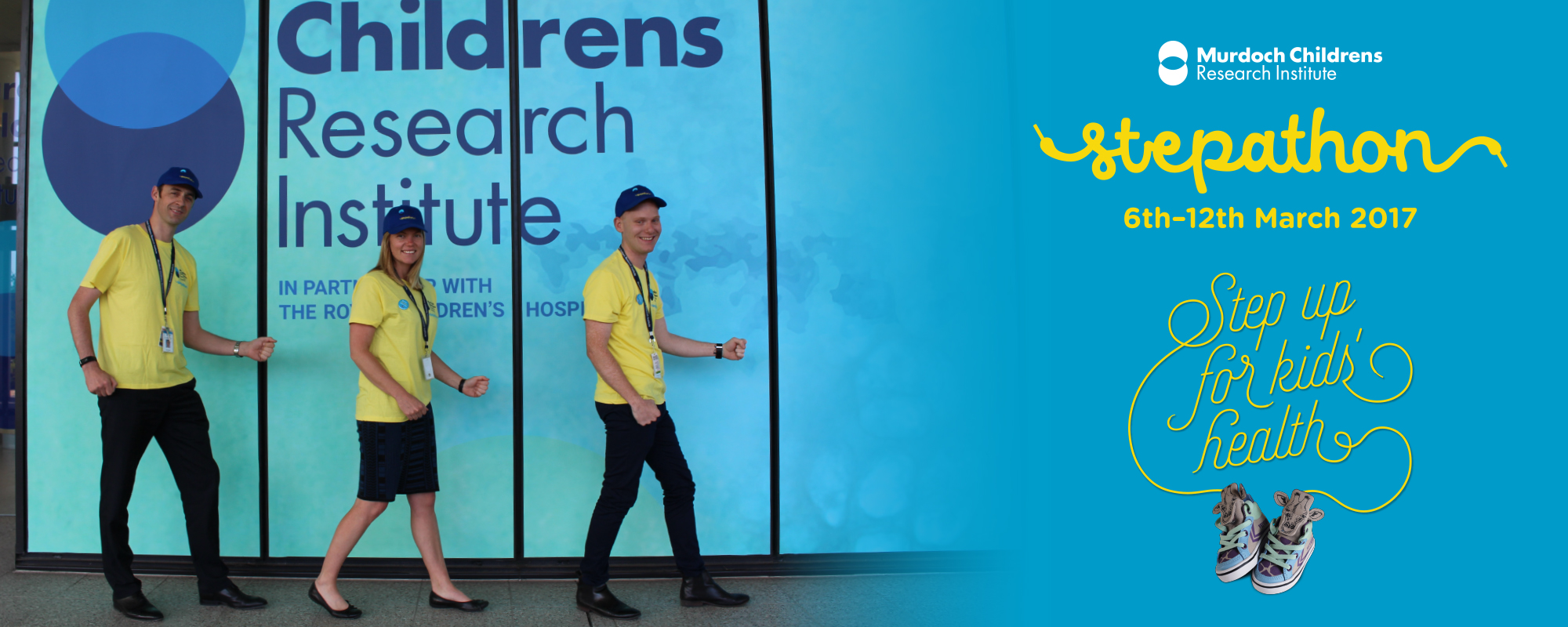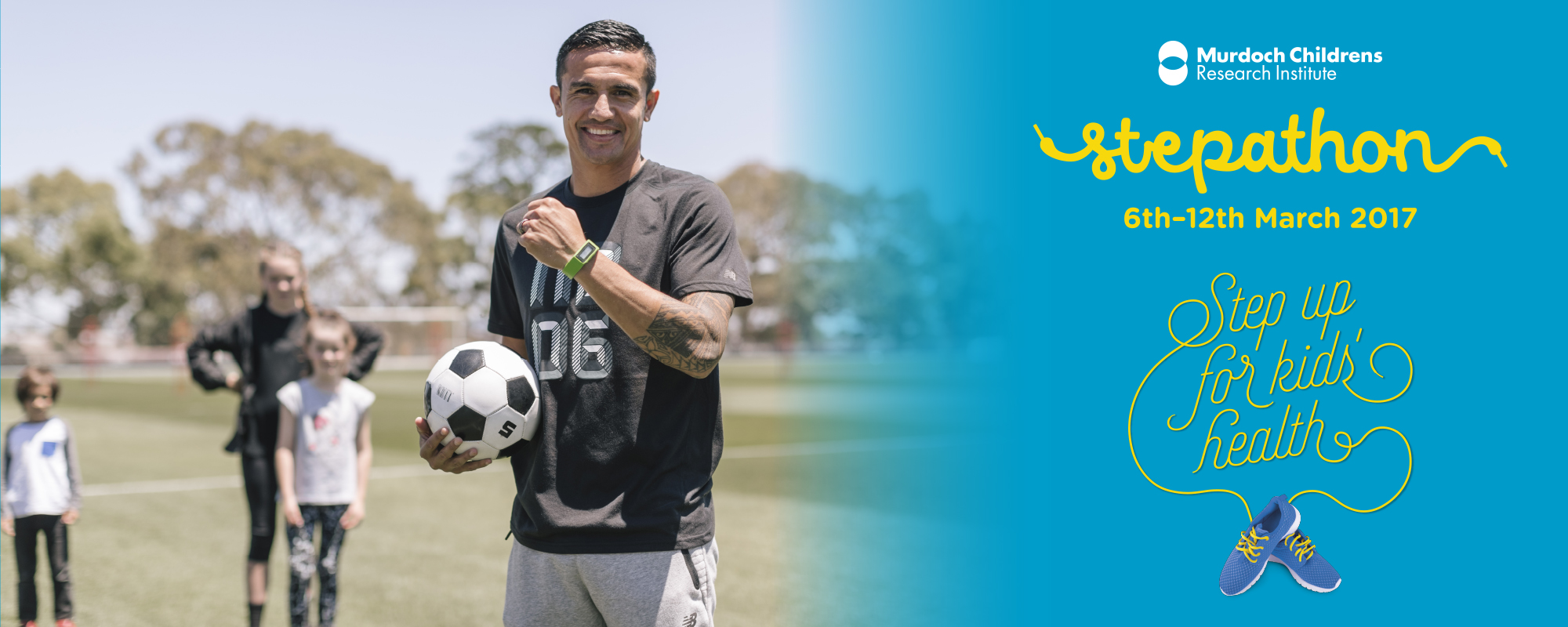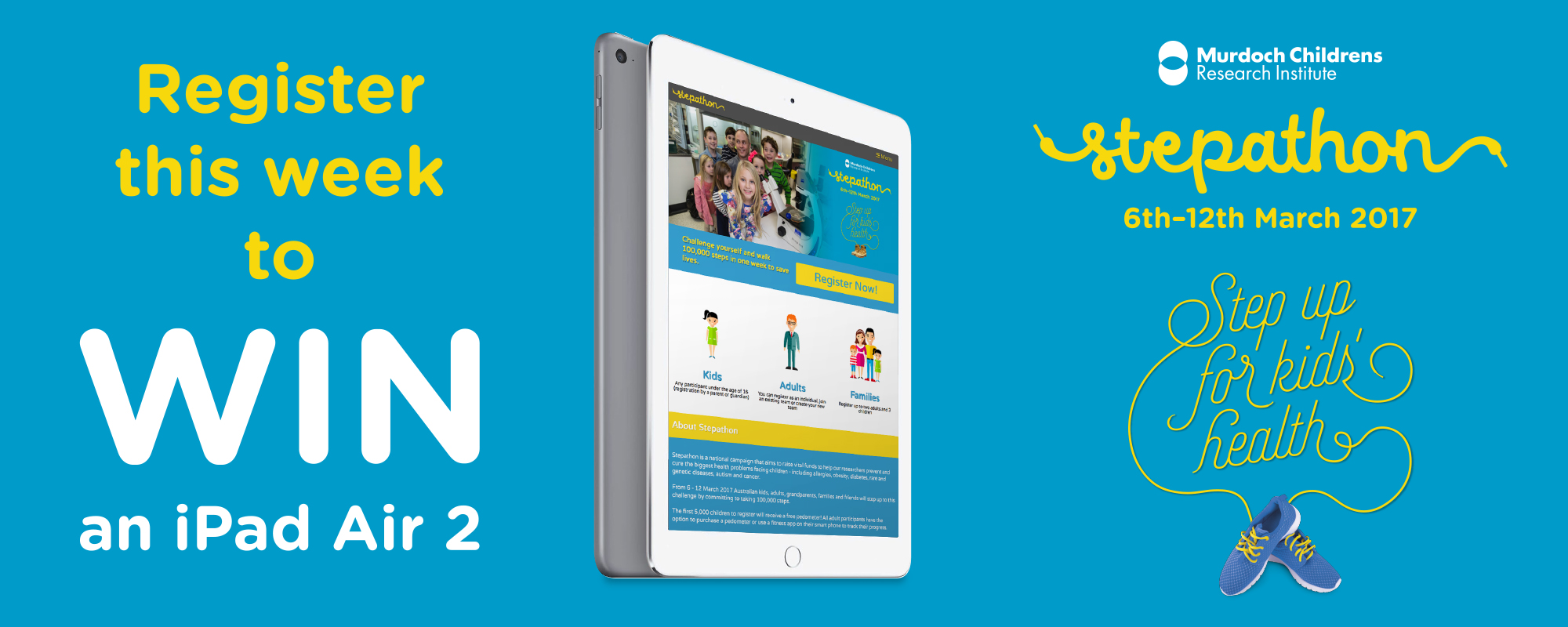 Murdoch Childrens Research Institute
We want all children to have the opportunity to live a healthy and fulfilled life.
Today the health of our children is challenged by obesity, allergies, diabetes and mental health issues.
Researchers at The Murdoch Childrens Research Institute are working towards finding preventions and treatments to these, and hundreds of other rare and common childhood illnesses, so that kids everywhere can have a healthy future.
When you support Stepathon you are helping our researchers take important steps towards discovering cures and treatments to improve the health of children around the world.
Every donation, no matter how small, has the potential to save lives.
We are the largest child health research institute in Australia, with a world-class team of more than 2,000 staff.
Many of our researchers are also clinicians which means they can use research undertaken at the institute to solve problems they see in their daily work with children and families.
Likewise when our researchers in the lab make a discovery, it can be quickly communicated and transformed into a practical treatment for children in hospital.
When you take part in Stepathon you are helping to solve the world's childhood health problems.
Money raised through previous Stepathon campaigns helped raise money for projects such as:
Cerebral palsy stem cell trial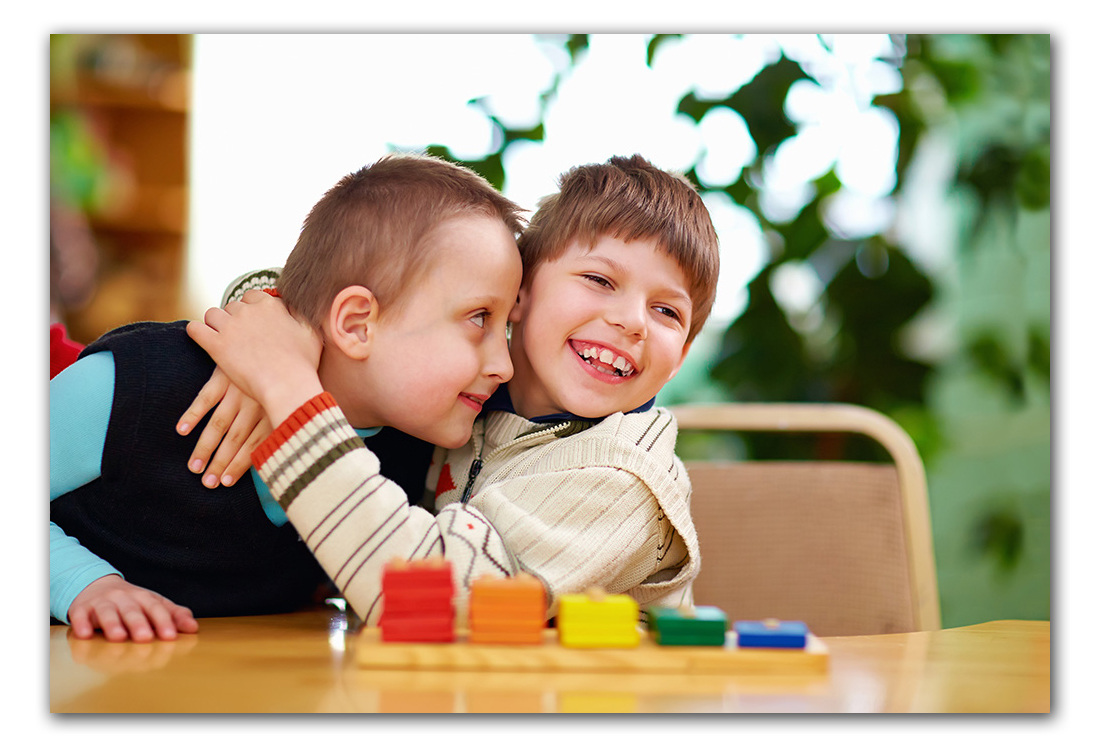 The Institute, with support from the Cerebral Palsy Alliance is conducting Australia's first clinical trial to evaluate the effectiveness of stem cell treatment for people with cerebral palsy.  About 20 Australian children with cerebral palsy will be infused with their own umbilical cord blood. The trial will provide some of the world's first evidence about the safety and effectiveness of using stem cells from umbilical cord blood to repair brain injury that leads to cerebral palsy. In some cases, children with cerebral palsy will be able to receive a sibling's cord blood if this is available.
Inhalable vaccines
Researchers from MCRI developed a potential alternative for needle vaccinations, successfully trialling a method in which people can inhale a vaccine. The team used a small nebuliser device, which is already found in mobile phones, to administer tiny particles of the vaccine, which are delivered so quickly that they are not destroyed before inhalation.
"The nebuliser technology can be made portable and only requires batteries for operation. There is huge potential for this work to be used for mass vaccination programs especially in developing countries that simply cannot afford expensive and specialised handling, refrigeration and staff training for current vaccines."
Lead researcher, Dr Anushi Rajapaksa
You can find out more information here:
https://www.mcri.edu.au/brilliantminds/Dr-Anushi-Rajapaksa
Genetics – improving outcomes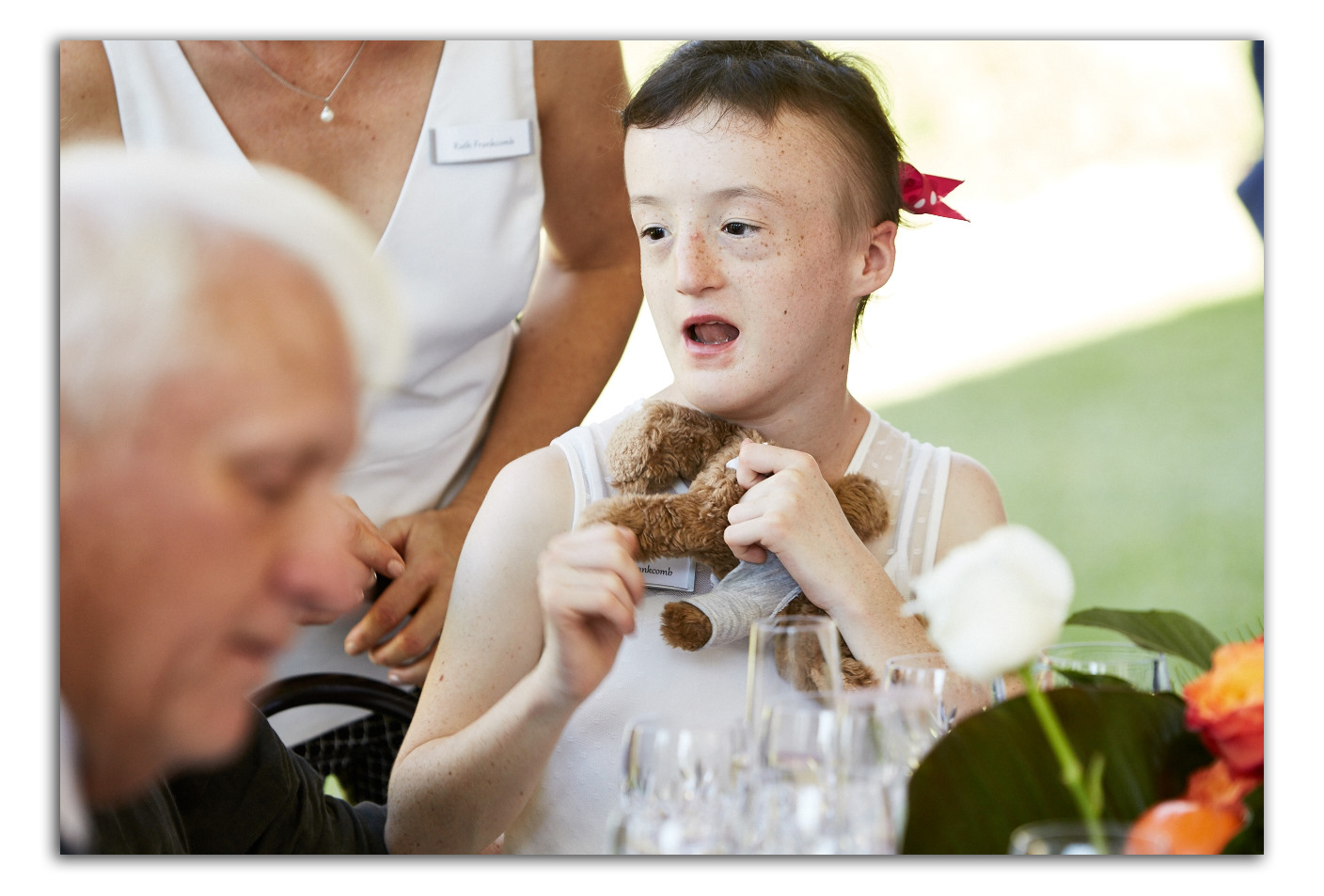 There are over 6,000 inherited rare diseases that collectively affect at least one in 20 births. Many of these are poorly understood and families have often faced years seeking answers and without a diagnosis.
Our researchers have been at the international forefront of developing "next generation" sequencing technologies transforming the way we can diagnose such conditions by testing large gene panels or whole exomes in a single test.
This has helped MCRI researchers identify more than 40 novel "disease genes", with many more to come and give families answers to lifelong questions.
For Ruth Francombe, receiving a diagnosis for her daughter Alice after 13 years opened a new world of hope.
Last year Alice was diagnosed with a very rare newly discovered syndrome which is yet to be named but affects many parts of the brain.
With a diagnosis Alice receives better medical care that improved her quality of life as her treatment is tailored to her genetic condition.
"I am extremely grateful because I know now that Alice can be with me for decades and she can have a happy future – what else can a mother ask for?" – Ruth Francombe.